Your Netflix account is under threat and can be banned if you break these certain rules. Recently, Netflix announced that they are putting a ban on password-sharing features after the video streaming giant lost about 200,000 subscribers in the first quarter of 2022 there is a clampdown on repeat offenders which could lead them barred from Netflix. Reportedly, the app was testing a surcharge of $2.99 to the subscribers who were sharing their passwords with other household members. So if you are a Netflix user in the UK, you should stop sharing your password with others or else your account will be banned. But, this is not the only reason, there are certain rules in place to try and stop users from breaking them but if they're not followed customers could see their accounts locked or even banned.
Listed below are some of the things which you should stop doing, in order to continue binge-watching your favourite shows.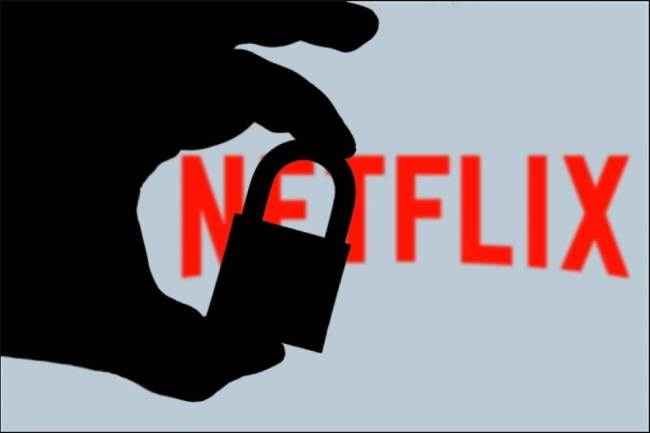 Do not share your Netflix passwords outside of your households:
Password sharing has already been banned, but millions of users have overlooked the rules. after the streaming platform witnessed a massive drop for the first time in the past decade. And if you do so, the company might not completely ban your account but can surcharge for the second profile. This feature has already been tested in some countries. But if you keep on doing this, your account can be banned technically, if the company people decide to do so. 
Stop using a VPN for Netflix:
Usage of VPN, which stands for Virtual Private Network, has been very common over the years, it tricks the site into believing that the person using it is in another country. This means when you're using a VPN and accessing Netflix, you can watch shows and movies that have been released in other countries before their own.
However, the thing with Netflix is that it allows users to watch the content which is available in their home country.
Even Netflix's terms clearly states that, "You may access the Netflix content primarily within the country in which you have established your account and only in geographic locations where we offer our services and have licensed such content." This clearly states that using a VPN to access content on Netflix is a breach of the terms and is a technical ground to ban your account. However, rather than a complete ban users will be issued with a warning to stop using a VPN.
Do not create your own copies of Netflix:
Netflix also doesn't allow its users to create their own copies. According to the terms of Netflix, " not to archive, reproduce, distribute, modify, display, perform, publish, license, create derivative works from offer for sale "anything on the platform. "We may terminate or restrict your use of our service if you violate these Terms of Use or are engaged in illegal or fraudulent use of the service." Modern streaming sites which witness users violating their terms of use by engaging in illegal practices will get banned from the sites.
Denial of responsibility!
-
If you are a regular visitor then ignore this...
Read Full Details
"If you have any Query Related This Post then here is the Source Link"