After the flight was cancelled, Home Secretary Priti Patel said she was disappointed but would not be "deterred from doing the right thing".
"Our legal team are reviewing every decision made on this flight and preparation for the next flight begins now." The message was repeated by another senior minister, Therese Coffey, on Wednesday.
"The most important thing is that we tackle this issue right now, we'll go back I'm sure to ECHR to challenge this initial ruling," Coffey said. "We will be preparing for the next flight."
Coffey was asked if Britain would consider changing its relationship with the European court, which is part of the 46-nation Council of Europe. "Right now I'm not aware of any decisions or hints even about that," she said.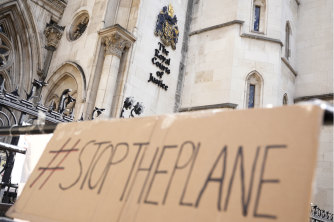 The Rwandan government said it was not deterred by the development.
"Rwanda stands ready to receive the migrants when they do arrive and offer them safety and opportunity in our country," government spokesperson Yolande Makolo told Reuters.
The flight cancellation capped three days of frantic court challenges where immigration rights advocates, charities, religious leaders and labour unions sought to stop the deportations and accused the government of waging an illegal and inhumane battle against asylum seekers. The leaders of the Church of England called the government's policy "immoral".
Refugee Council chief executive Enver Solomon said the deportation threat would not serve as a deterrent to those seeking safety in the UK.
"The government must immediately rethink by having a grown-up conversation with France and the [European Union] about sharing responsibility and look to operating an orderly, humane, and fair asylum system," Solomon said.
Johnson emphatically defended the policy.
"We are going to get on and deliver", he declared, arguing that the move was a legitimate way to protect lives and thwart the criminal gangs that smuggle migrants across the English Channel in small boats.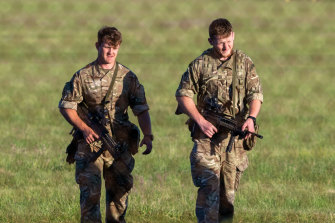 Britain in recent years has seen an influx of migrants from such places as Syria, Afghanistan, Iran, Sudan, Iraq and Yemen.
Activists have denounced the policy as an attack on the rights of refugees that most countries have recognised since the end of World War II.
Denial of responsibility!
-
If you are a regular visitor then ignore this...
Read Full Details
"If you have any Query Related This Post then here is the Source Link"