Rahul-Rohit pair would want the dream start to get even better
KOLKATA: The deal has been sealed, revenge served and the Rahul Dravid-Rohit Sharma combination is off to a dream start.
So, what is left for the
Eden Gardens
, where the last T20I of the India-New Zealand series is scheduled on Sunday? Experiments, innovations and the hosts' quest for a clean sweep against a side that has often been described as currently the best in all formats.
When the players descend on the hallowed Eden turf, quite aware that the game they are about to start is just for academic interest, there will still be some motivation for them: Making it 3-0 for the Indians and finding some solace in a consolation win for New Zealand.
Dead rubber may not always mean a dull game and India will definitely want to drive home their dominance with a win on Sunday. Having lost to New Zealand in crucial games in recent times, Rohit's men would be looking to make a statement. The first would be to win the toss for the third time in this series. Dew after dusk would be expected at the Eden too, although not as heavy as in Ranchi. That makes the toss crucial.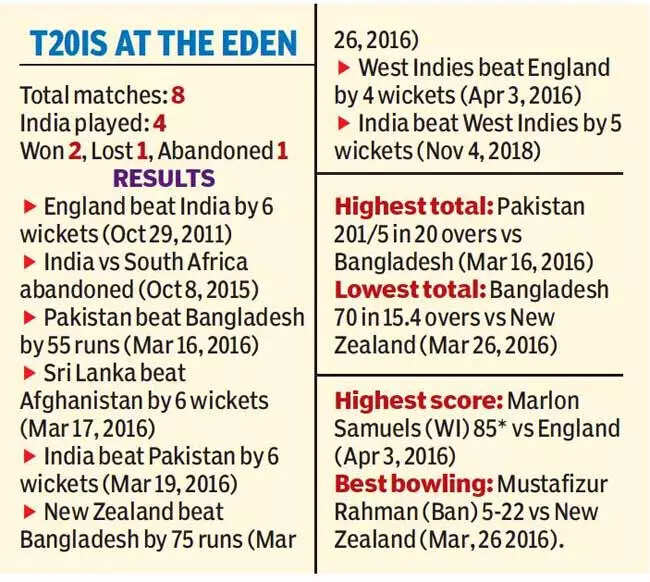 New coach Dravid did have more smiles than furrows on his face in the two matches he has been in charge. He would be counting the positives surely, but also brooding over the areas that has caused some hiccups. The middle-order wobble for one, in the first game of the series. The second game did not go deep enough for the middle-order to be tested.
There lies a positive in the opening pair. Rohit and his deputy KL Rahul have proved to be quite formidable at the top. In fact, they have given India starts that might just nudge the middle-order to be a little complacent.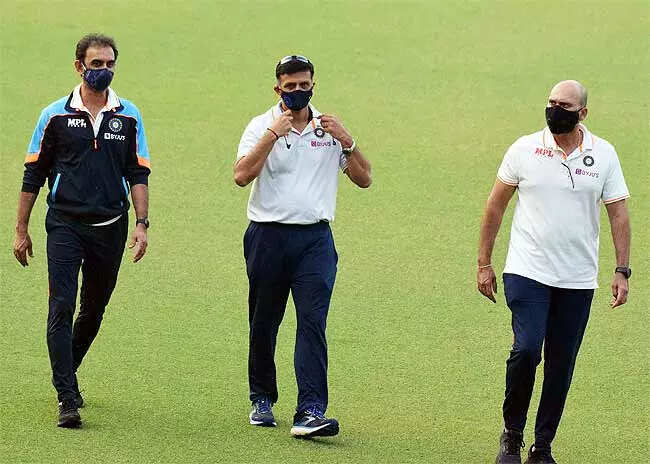 Rahul Dravid at the Eden Gardens on Saturday. (ANI Photo)
Ravichandran Ashwin is another huge positive that Dravid would take out of this series. Four miserly overs in the middle can change the fate of any T20 game and Ashwin has been doing it quite consistently. In the Ranchi game, he had Axar Patel matching his performance.
Then there is the bench that keeps indicating that India have enough resources to rotate and give key players rest. Harshal Patel pounced on the opportunity provided by Mohammed Siraj's injury and Dravid could well be left with a problem of plenty. Harshal, at just four days short of 31, proved India's bench has a strong belief in its talent. "I never felt that the dream (of playing for India) is running away," he said after his Man-of-the-Match effort in Ranchi. In fact, Dravid might want to try out some of his bench on Sunday. Ruturaj Gaikwad, Ishan Kishan, Avesh Khan and Yuvendra Chahal would be hoping to discard their bibs and get into action.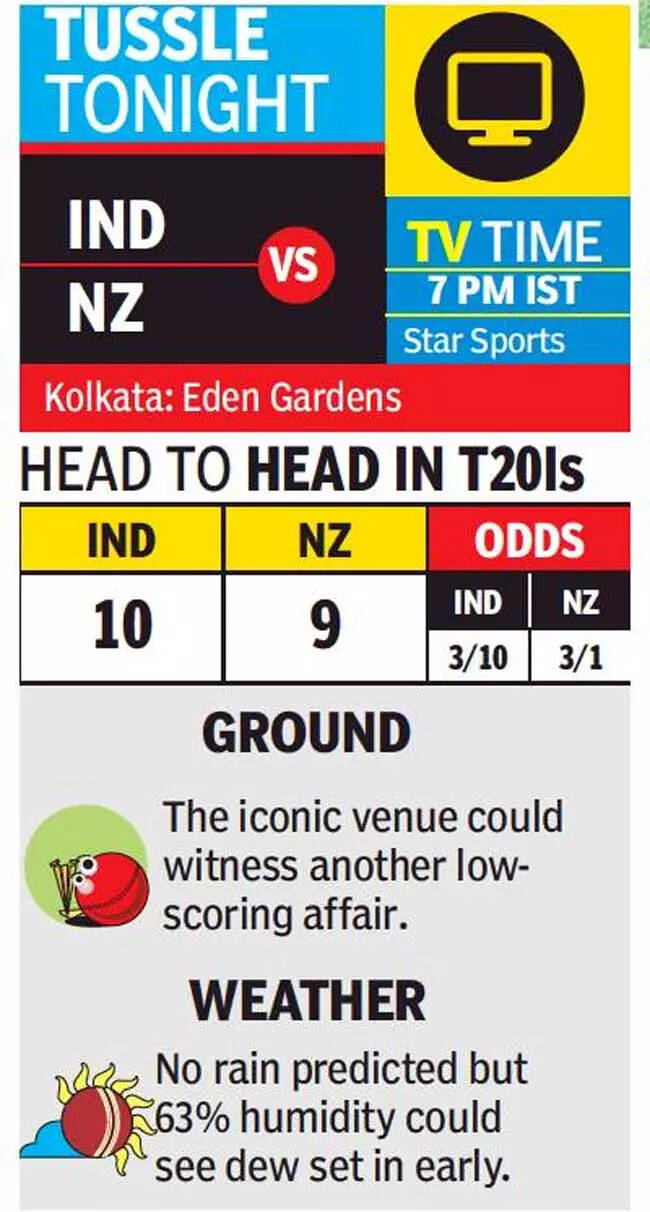 Every international player is aggressive enough to go for a win, whatever the situation be, although the expression may be different. Virat Kohli could be doing it with some strong body language, while Rohit Sharma might prefer a subtle smile. The bottom line is that they will go all out to make a dead match lively.
So Eden Gardens, which had last seen international action two years ago when India thrashed Bangladesh in their first Pink ball Test, can expect some Sunday fireworks.
Series done and dusted, there are still the final nails to be hammered home.

**If you have any Query Related This Post then here is the Source Link**